ok it is here finally after a year of having little birdies whisper in my ear about making a posing guide I have it finished! ( thanks for the push ladies)
I myself will have one with me for those moments when I get brain freeze! yes, even me I get caught up and forget what to do next!
I have compiled around 70 different poses ( girls and guys) and put them into 4×5 size pages. I have included several pages that explain and show the correct way to position a girl and guy, talk about lighting, hands, hips, etc. There are a total of 67 pages.
Each picture tells how to place your subject and gives you my camera settings for those who like to know. Let me say though if you find a picture with no settings, it is the 85 1.2L that I use all the time.
You may purchase the jpeg files to print with your own lab in a 4×5 size for 50.00 or you can purchase a printed copy and have it mailed to you for 80.00
FOR A LIMITED TIME YOU CAN PURCHASE THE JPEG POSING GUIDE & THE SENIOR SOLUTIONS GUIDE AS A PACKAGE FOR 100.00!!!!
FOR A LIMITED TIME YOU CAN PURCHASE THE PRINTED POSING GUIDE & SENIOR SOLUTIONS GUIDE AS A PACKAGE FOR 125.00!!!!
Click on the paynow button to choose your item!!
Examples of printed book: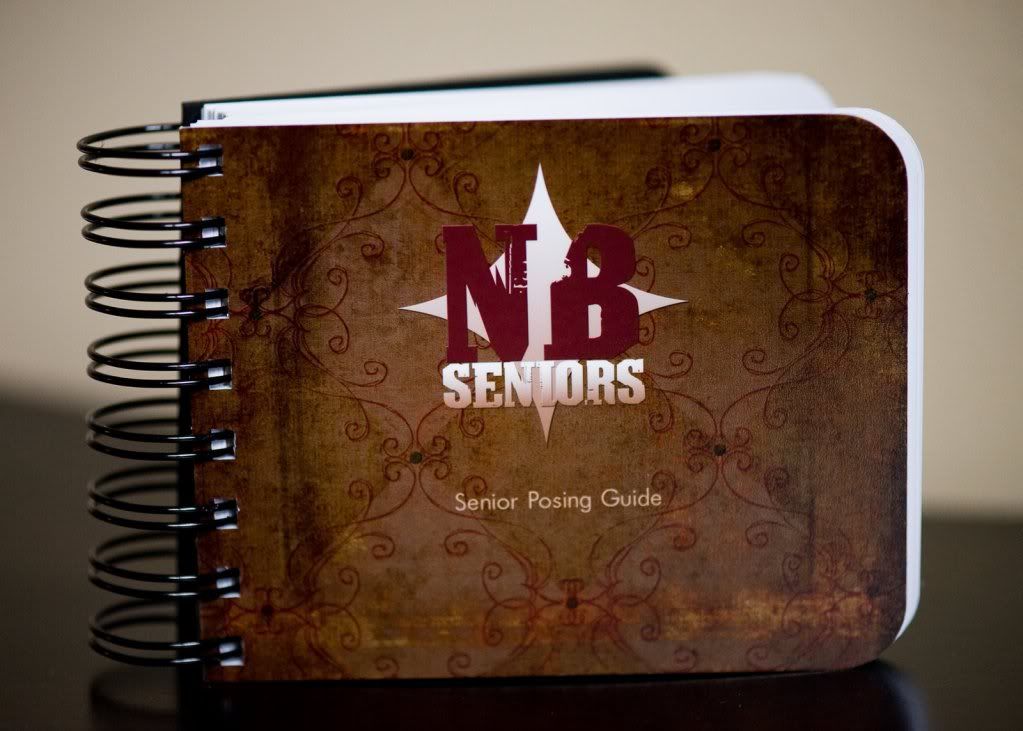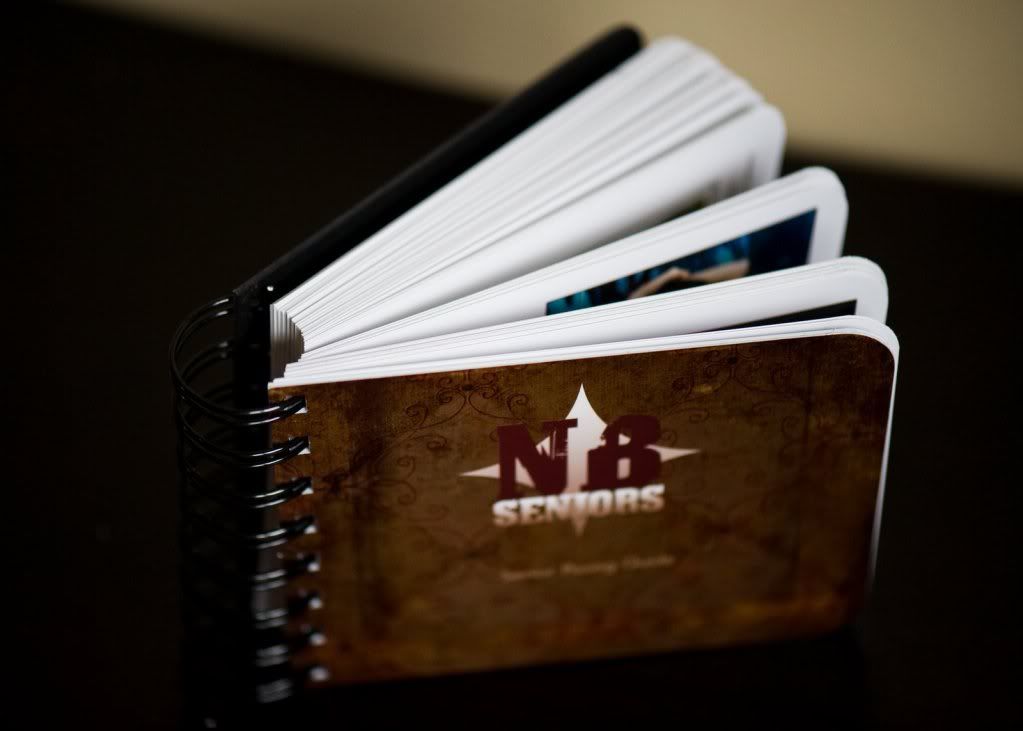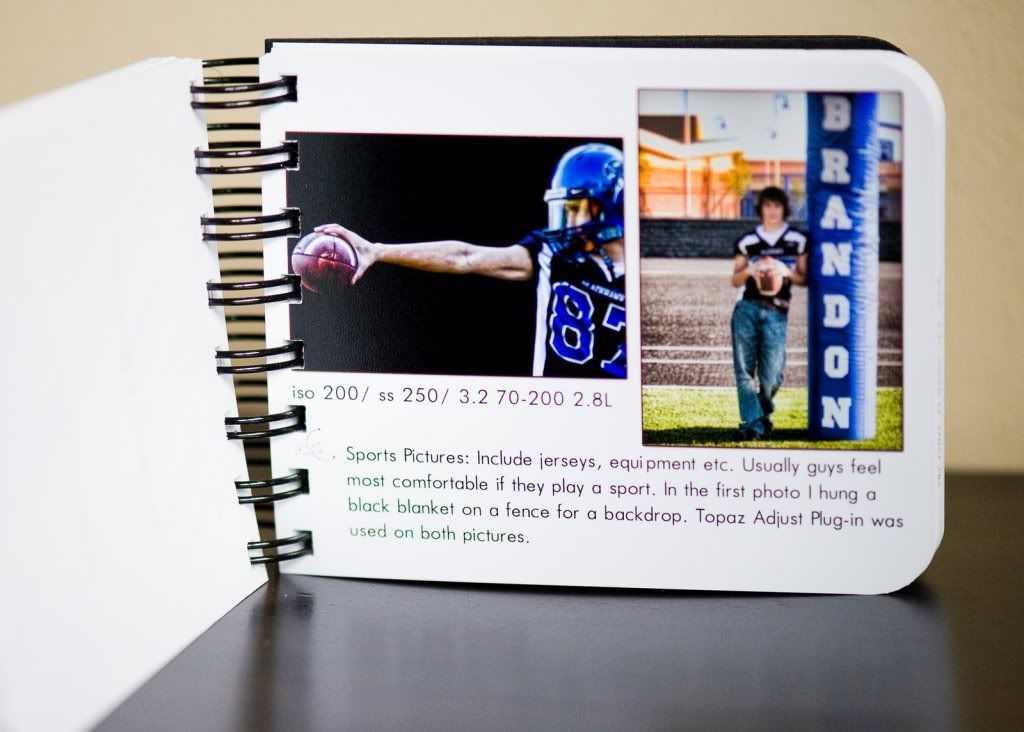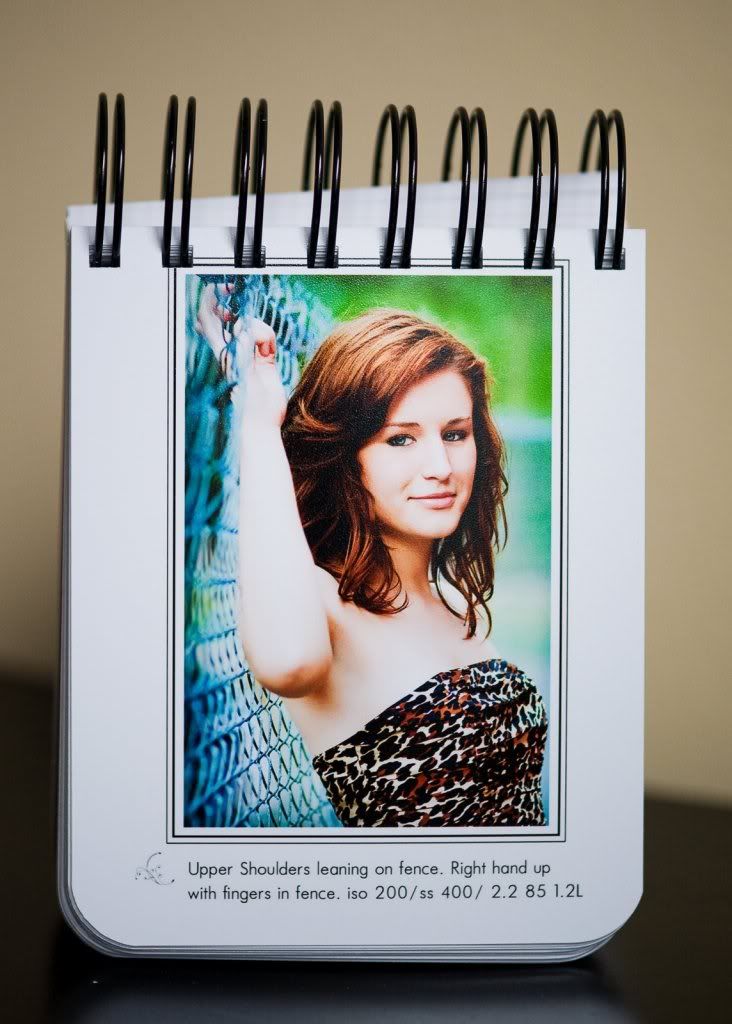 If you enjoyed this post, please consider to leave a comment or subscribe to the feed and get future articles delivered to your feed reader.
Julie posted the following on May 24, 2010 at 8:44 am.

Hi just a quick question. If I purchase the printed posing guide and the pdf senior solution does the jpg posing guide come with that? (in case my kids goof up the printed one ) thanks!

Melissa posted the following on May 20, 2010 at 5:42 pm.

Quick question, can the jpeg files be added to my iphone? I have a posing guide from another website I belong to and I'd love to be able to add these to my phone… it's ALWAYS with me and easy to scroll thru! Thanks!! PS I bought the Senior Solutions Guide last week, spent about 2 hours putting it all together on my blog & FB and got my FIRST model within the first 2 hours! WOOT!! I'm SO EXCITED!!

angela posted the following on April 16, 2010 at 10:08 am.

just purchased this . . . can't wait to see it! looks like it's going to be a very useful resource! :0) thanks!

whitney posted the following on September 18, 2009 at 9:52 pm.

Would love to know if this is still avaliable! Thanks!!

Candy Howard posted the following on May 31, 2009 at 11:35 am.

Hi! This looks great! A lot of work went into it! If I did the print your own, where could I get the rounded corners? Love that! I use WHCC for my prints, and they don't offer it. (Just double-checked.) Thanks!

Tina Harden Photography posted the following on May 22, 2009 at 11:15 am.

Natalie - This is the coolest tool ever. I love it. Thanks so much for making it available. You're the best!

Tina